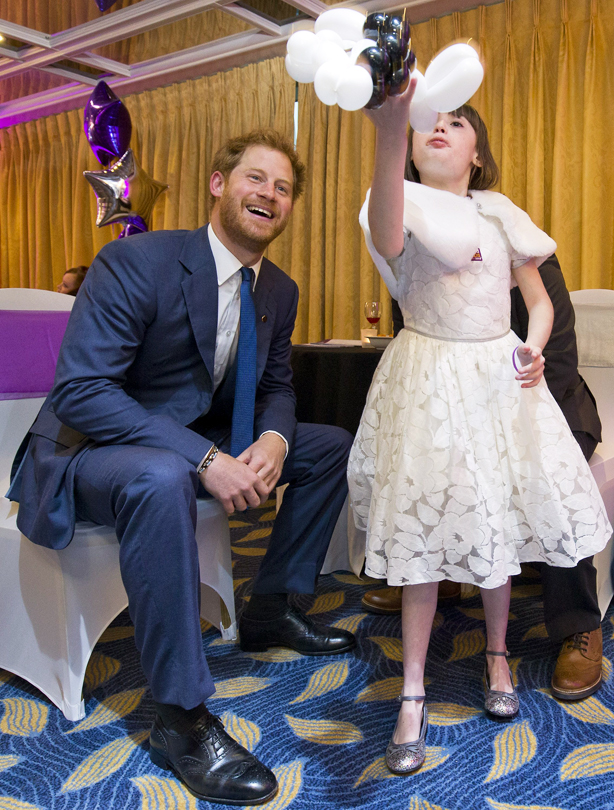 He can take a joke
We all know that kids can be the harshest of critics at times, but it was a lesson which poor, unsuspecting Prince Harry learnt the hard way while making an official appearance at the WellChild Awards - a charity which celebrates the qualities of seriously ill children, for which Harry is patron.

When introduced to nine-year-old Nellie-Mai, she looked him up and down, hit him with an animal-shaped balloon and demanded, 'Are you a clown?'

Thankfully, Harry found it hilarious and laughed his head off at the cheeky little lady, who was there representing the most inspirational young person in the 7-10 age group. Nellie-Mai has suffered with a number of different health conditions - including battling cancer three times - since she was born.

It must have been the red hair, Harry!