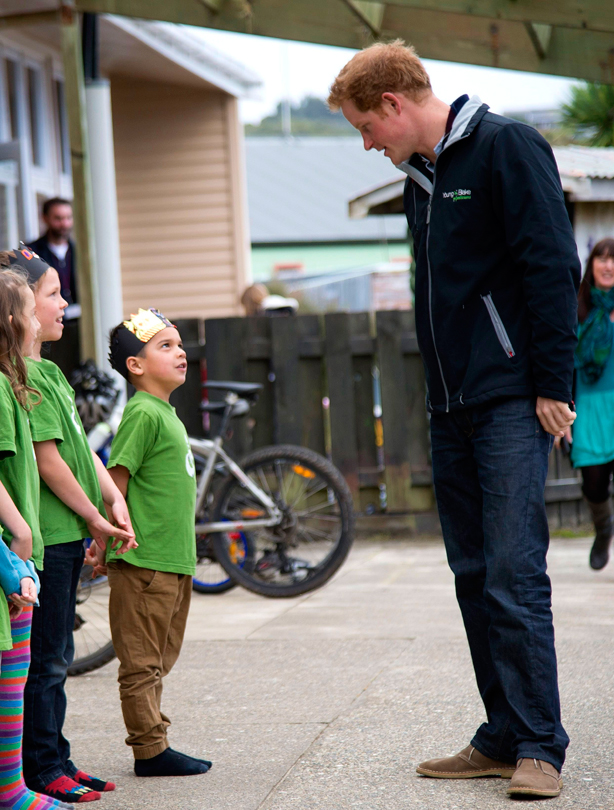 He interviews well (even when it's kids asking the questions!)
During his recent tour of New Zealand, Harry was faced with some tricky questions from children at a school on Stewart Island, a remote location with a population of just 381 people - but luckily he took it all in his stride.

One child wanted to know why Prince Phillip isn't the king even though he's married to the Queen.

'That's a very good question,' Harry replied. 'He's there to support her rather than bearing the responsibility 50-50. He would prefer to support her and be there for the rest of her life.'

'Sadly I don't live in a castle and I don't even own a crown either. The Queen has a castle, which is pretty cool.'

Another asked what gifts he'd be getting for his new niece Charlotte, to which he cheekily replied that he'd been given a lot of teddies and toys during his recent tour of New Zealand, and asked the girl if she thought it'd be okay if he claimed that he'd got them for her himself!

Thankfully, though, he was only joking - and we think Uncle Harry probably has a few presents up his sleeve for the new princess...