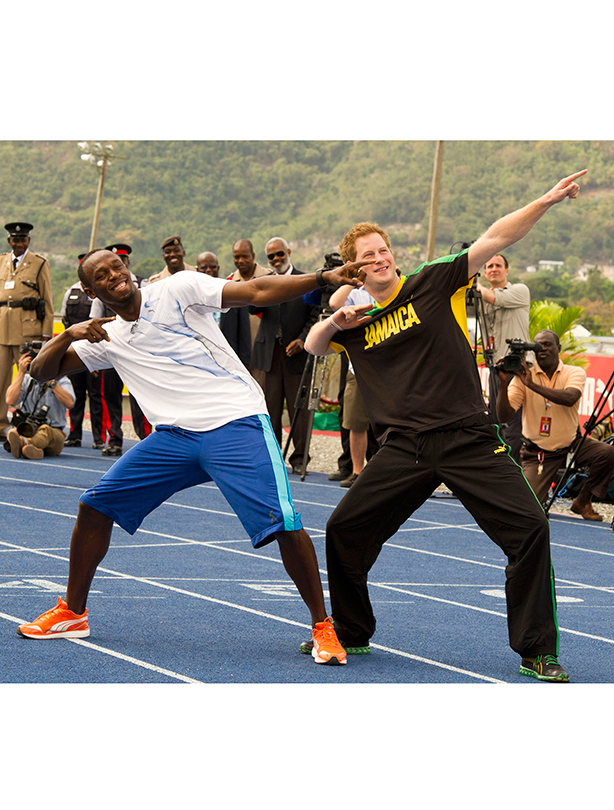 He isn't afraid to be beaten
This cheeky prince isn't afraid of looking silly. He melted (even more) hearts when he bonded with Olympic sprinter Usain Bolt and pulled the runner's famous lightening bolt-shaped pose alongside him. Really it's nice just knowing that Harry watches the same TV as us sometimes.

Not stopping there, Harry even had a go at racing super speedy Usain - he didn't get very far, but it?s the taking part that counts, right?

There are very few people who could pull off that Jamaican tracksuit with Harry's 'African-sunset' hair colouring, but the man somehow manages to make it look just, well, adorable.