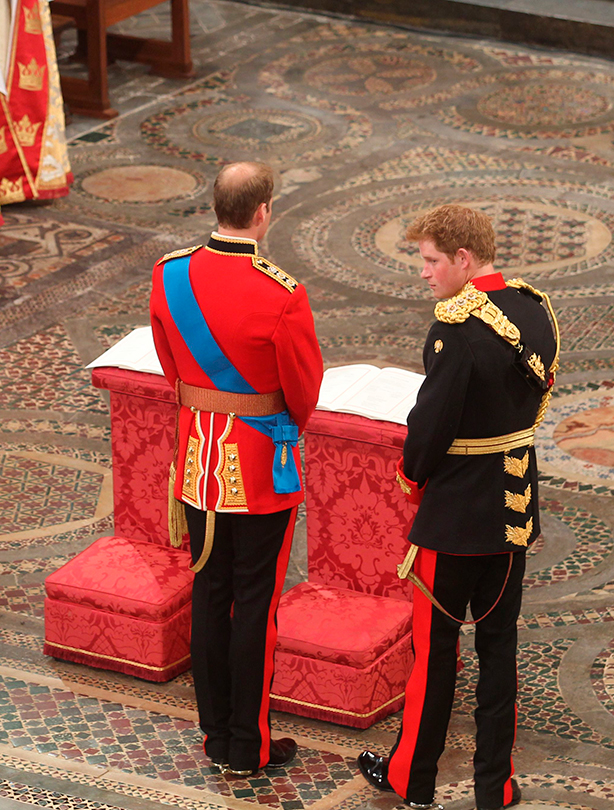 He knows how to compliment a gal
We're not sure about you, but we sometimes still think about the Royal wedding. Did anyone else wonder what that bit of chat between Harry and William at the alter was about? We did a bit of research and it would seem that The Daily Mail were thinking along the same lines as us. The publication actually had a specialist lip reader decipher the conversation and the outcome is pretty sweet.

If you were watching closely you will have seen Harry peek over his shoulder at Kate as she walks down the aisle. With a dramatic pause and a laugh, he said to William: 'Well, she looks beautiful, I can tell you that.' Awww.