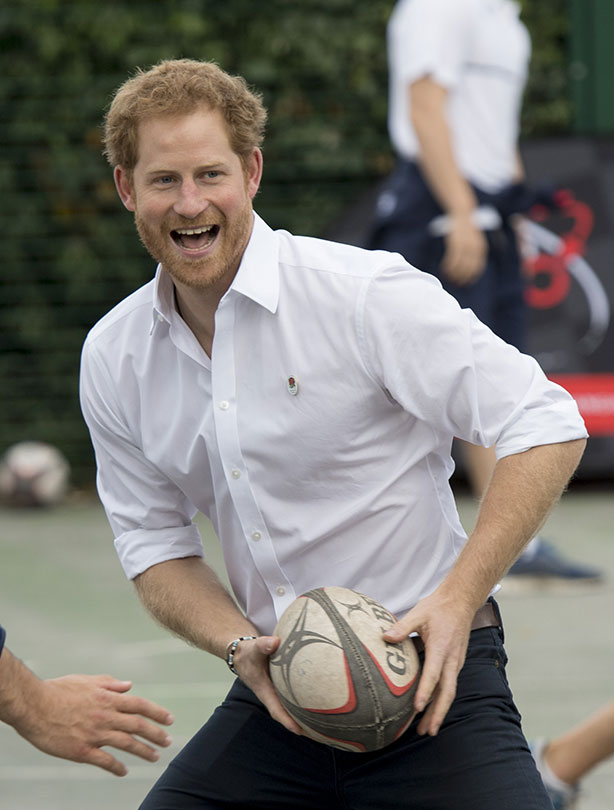 He handles proposals like a gent
We imagine Harry's had more than a few marriage proposals in his time, but during a recent appearance in Manchester for a programme that uses sports to combat social challenges, he showed that he can handle them with ease - even when they come from the under 10's.

6-year-old Lottie, who met the prince at the event, reportedly 'I want to marry you. I want to be a princess.'

And ever the charmer, Harry gently declined her advances with a kind word or two. 'You don't want that ? that's too big an age gap. You've been reading too many books.'

15-year-old Destiny Wong, who was also at the event, later revealed that Lottie wasn't the only one under his spell, and that he'd wowed all of the crowd that had gathered for the occasion.

'He's a really genuine and down to earth guy,' she said. 'We were taught some tricks. He said, 'You can do it. If I can do it, you can'. He was really encouraging. He came here to promote the sport and done a good job because the turnout's massive.'

'You wouldn't think a Prince would be like this. He doesn't come across as a Prince. He's too genuine' - aww!