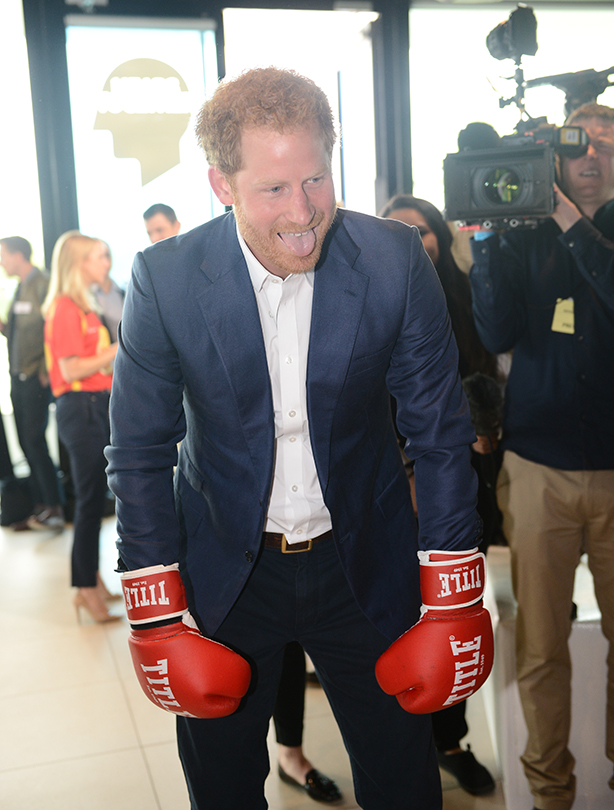 He'd go on a dating show...
So, apparently, Prince Harry wants to go on Take Me Out (and we couldn?t be happier about the news!).

Although this hasn?t technically come form Harry himself there?s a pretty reliable source and that?s Paddy McGuinness. Paddy, who presents the dating show on ITV, says that he met the young royal on a night out, where he told him he wanted to feature on Take Me Out.

Speaking on BBC Radio 1 Paddy said: 'I swear to God this is no word of a lie I promise you this is gospel truth. We were having something to drink in the evening and who do I bump into Prince Harry.

'He's walked in the room he's come straight up to me right he's gone "I wanna be on your show. I want to go to Fernando's!"'

'I went "I don't think you need the help". And we had an absolutely fantastic night together, I'm like what's going on? I'm a lad from Bolton and I've got the prince of England asking me can he go to Fernando's. It doesn't get much better than this does it.'

Paddy even revealed that our favourite prince had done an impression of Paddy when he said ?Fernando? ? giving it a Bolton accent!

Nick Grimshaw, who was interviewing Paddy said: 'I love it. He must be sat around a palace watching Take Me Out' before suggesting that Paddy hosts a 'posh' special of the show.

What fabulous news! Queue an increase in applications to Take Me Out?