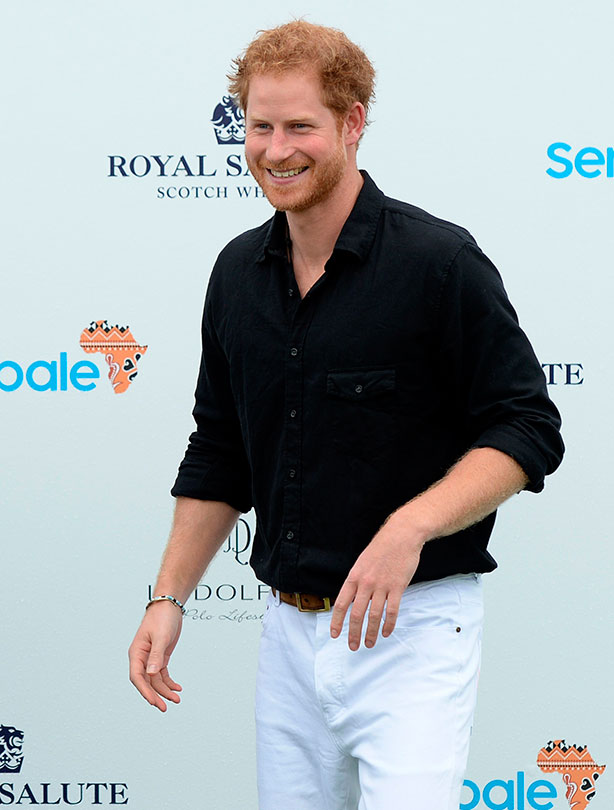 He's open about his ideas on having children
While he might still be a bachelor at 31 years old, Prince Harry has made it clear he is having thoughts about following in his brother?s footsteps and starting a family of his own one day.

Speaking to People magazine while promoting his Invictus Games in Orlando, Florida, Harry said; 'I'd love to have children. There have been moments through life, especially when we do a tour abroad, when I think, "I'd love to have kids now".'

But don?t start the baby celebrations just yet, as Harry made clear we won?t be hearing the pitter-patter of tiny royal feet any time soon.

Making it clear that there is no rush, Harry said; 'There's been times I've been put off having children... I've got a couple of mates and being around their children brings me back down.'

At the moment the Prince is just enjoying being uncle to Prince George and Princess Charlotte, saying; ?George and Charlotte will grow up and hopefully find me to be the fun uncle. I always want to be the fun uncle.'

'I dig being around kids. I just have fun. You never know what they're going to say. Lucky me, I have got a few godchildren I absolutely adore.'

Harry is also godfather to 14-year-old Fred, the son of his former nanny, Tiggy Legge-Bourke.