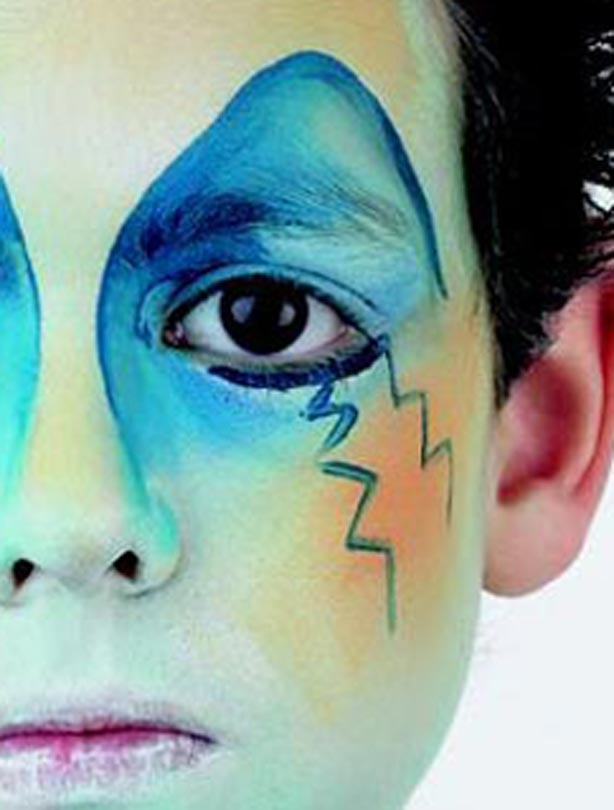 Wizard face paint step 3: for the wizard details
Paint a line under the eyes and create some zigzag lines at the corners of the eyes. Use gold and silver paint as well as blue.

Arty Tip: You can paint a white drooping moustache and beard if you want your model to be an old wizard!