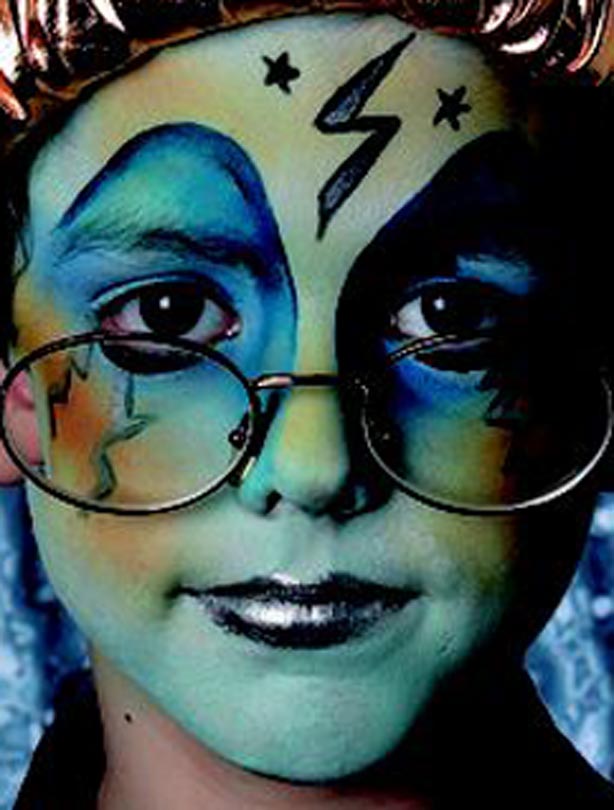 Wizard face paint step 4: Add the finishing touches
Paint a wizard logo on your child's forehead, like a lightning bolt or a star and moon. Paint stars on the wizard's cheeks and add glitter to make the face paint look even more magical.

This face painting idea is from 'Face Painting: Over 20 faces to paint' by Parragon Books Ltd, IBSN: 978-1-4454-6516-6, RRP £6.