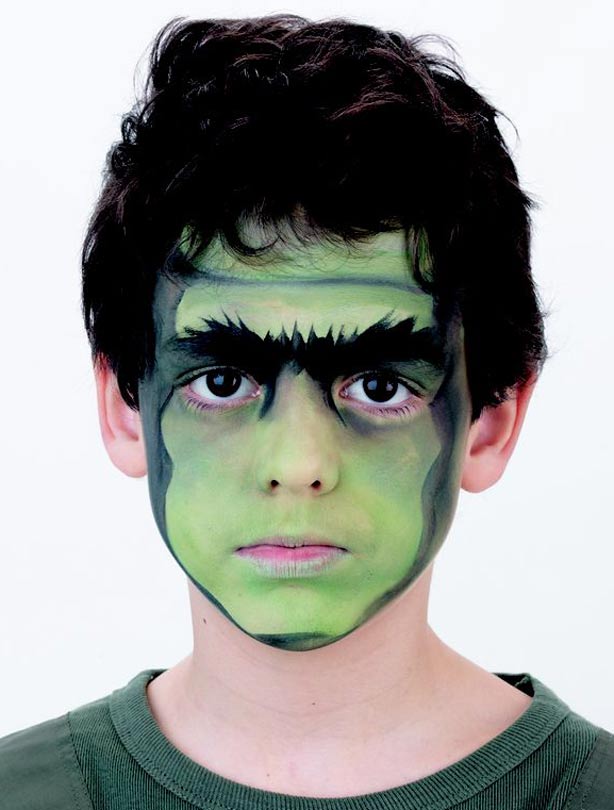 Frankenstein face paint step 2: for the eyebrows and shadows
Using a wide brush and black paint, make a line across the eyebrows and nose, then extend it up the sides of the forehead. Take a sponge and pull the black paint down into the eye sockets and away from the sides of the forehead. Soften the line across the nose by dragging the black paint towards the eyes.

The shape around the forehead is important if you want to make this monster look like Frankenstein. By shading the sides, you can make the forehead appear higher which gives Frankenstein his characteristic shape.