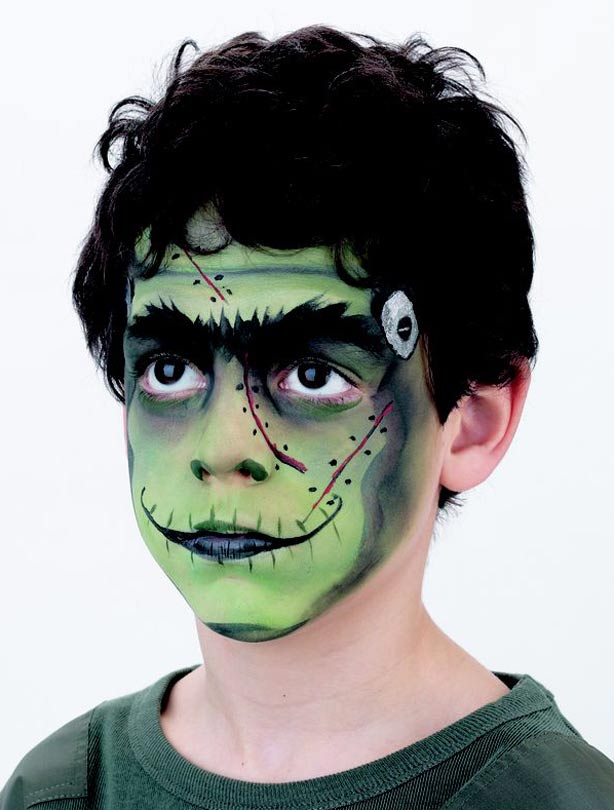 Frankenstein face paint step 5: add the finishing touches
Finally, use silver paint for a bolt on either side of Frankenstein's forehead. Use a medium straight-edged paintbrush, if you have one, to make a six-sided shape (like a square with a triangle on the top and bottom). Paint a little rod sticking into the head. Do the same on the other side of your child's forehead. Make sure the bolts are opposite one another.
This face painting idea is from 'Face Painting: Over 20 faces to paint' by Parragon Books Ltd, IBSN: 978-1-4454-6516-6, RRP £6.