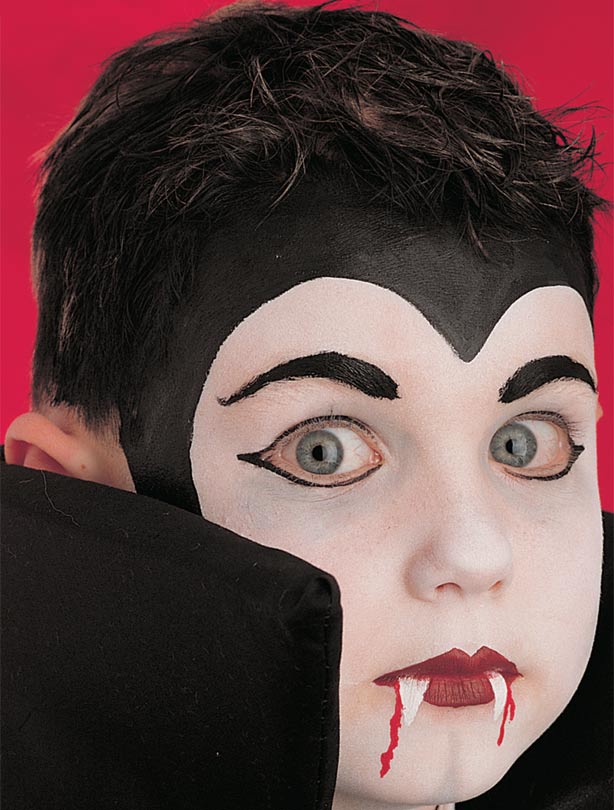 Vampire face paint step 3: add the finishing touches
Finally, using a clean, thin brush paint your child's lips dark red and add two pointed, white teeth. To make your vampire look blood-thirsty, add some dribbles of blood flowing down the teeth.

You could even use some temporary spray-on hair colour to give your child vampire jet black hair and complete the look.

This face painting idea is from 'Face Painting: Step-by-step instructions to create 38 fantastic faces!' created for The Works by Top That! Publishing plc, RRP £7.99.