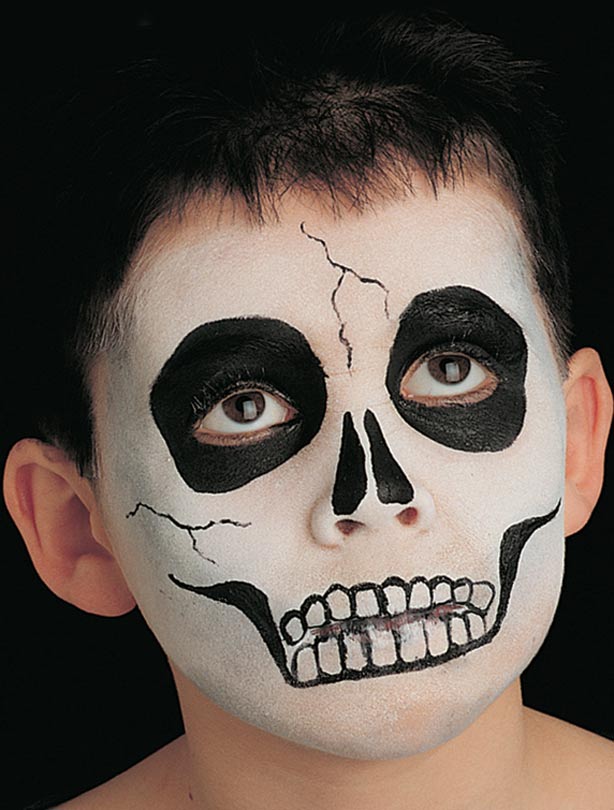 Skeleton face paint step 4: add the finishing touches
Finally, still using your thin brush, paint some thin cracks down your child's face to make the skull look really old and scary.

You could even drape some fake cobwebs over your child's clothes and in their hair to make them look like a really ancient skeleton.

This face painting idea is from 'Face Painting: Step-by-step instructions to create 38 fantastic faces!' created for The Works by Top That! Publishing plc, RRP £7.99.