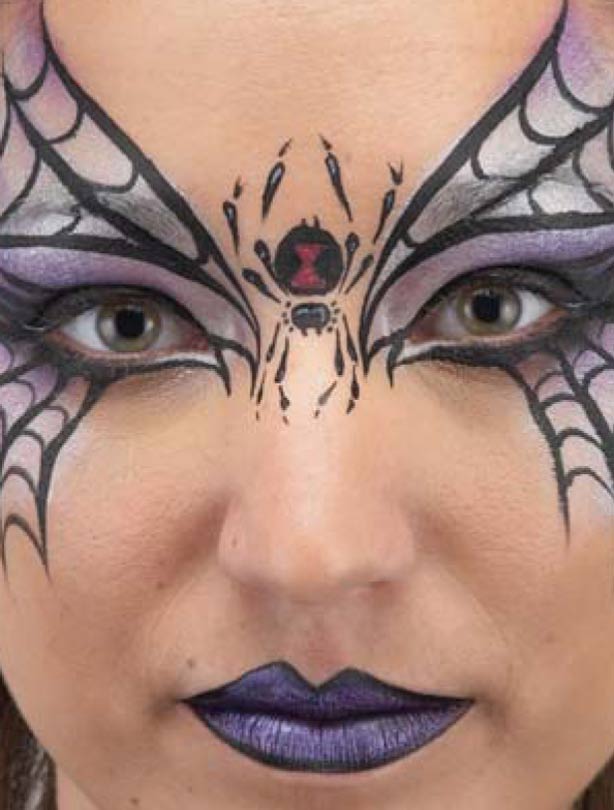 Spider mask face paint step 6: add the finishing touches
Add a red hourglass to the body of the spider for extra effect using a clean no. 3 round paintbrush. Outline the lips in black, then fill them in with metallic purple after cleaning the paintbrush.

This face painting idea is from 'Extreme Face Painting: 50 Friendly & Fiendish Demos' by IMPACT Books, RRP £16.99.