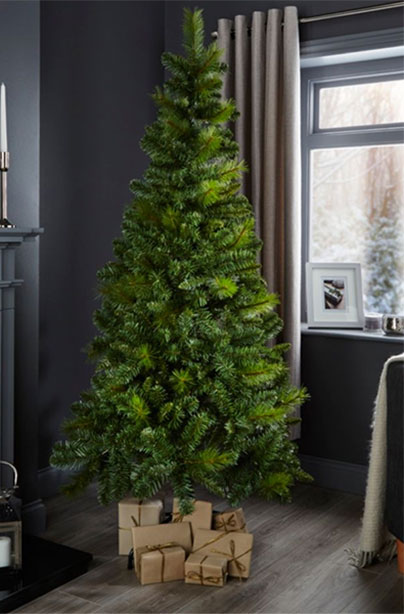 Large trees: Eiger Classic Christmas Tree
Christmas is the most wonderful time of the year, and what better way to make the festive season truly special than having the most wonderful tree?
We're not entirely sure this one is the most wonderful ever, but it certainly comes close. It's made up of PVC and PET branches to create a natural look effect and the recommended decorations are 240 lights, 60 baubles and up to 30 themed decorations.
Buy it for
£30
from
B&Q
.