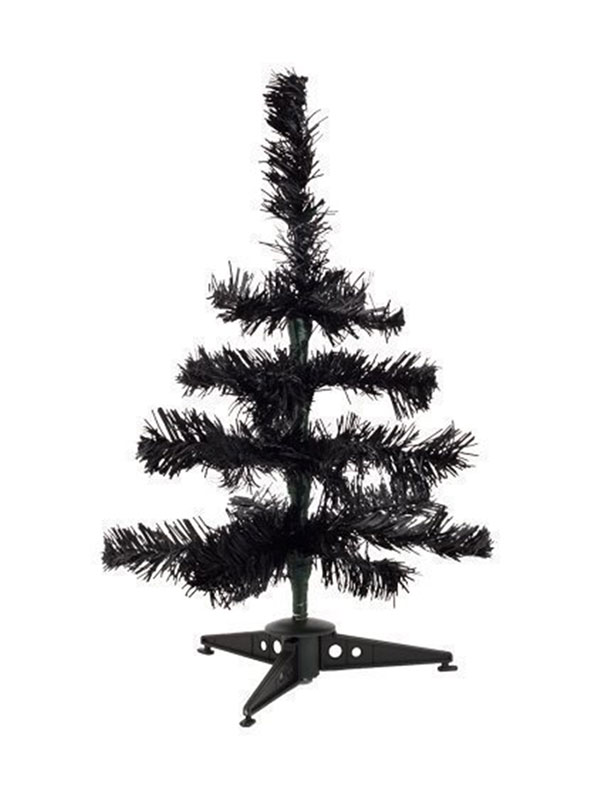 Little trees: 30cm Mini Artificial Chrismas Tree - Black
This mini 30 cm tree is the cheapest way to do Chrismas, so there's no excuse not to add a touch of festive sparkle to every room in the house (bathrooms are optional).
Available in a range of colours - black, red, blue and white - it costs just
£1.99
from
Amazon.co.uk
.
Unfortunately you can't get it in the traditional green but that's a great pretext to try something new. Anyone for a Black Christmas tree?