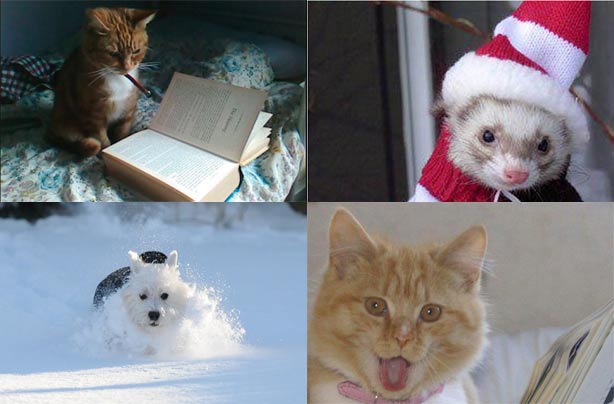 Your hilarious pet pictures
Animals do the funniest things don't they? To prove it, we asked you to send us your funny pet pictures for the chance to win a Nikon D3200 digital SLR camera worth £599.

All you had to do was send in pictures of your adorable pets doing things that would make us laugh.

Thank you to everyone who entered our funny pet pictures competition. We loved seeing your gorgeous pets and had an amazing response. There were loads of hilarious photos that gave us a good old chuckle, so cheer up your day by browsing through our collection of funny pets from dogs going fishing to cats in sinks.

The competition is now closed and we've picked our winning funny pet picture, although we had such a tough job choosing as they were all so funny, we couldn't stop laughing! You've certainly got some cute pets who keep you all entertained with their funny antics.

Congratulations to our winner, Dave! We loved the picture you sent in of your funny dog who's got his very own paw-print style bedroom. We love the guilty look on his face as if he's been up to some mischief. But he certainly keeps his bedroom tidy!

Click through to see the winning photo and some of the other funny entries we had - sorry we couldn't add them all.