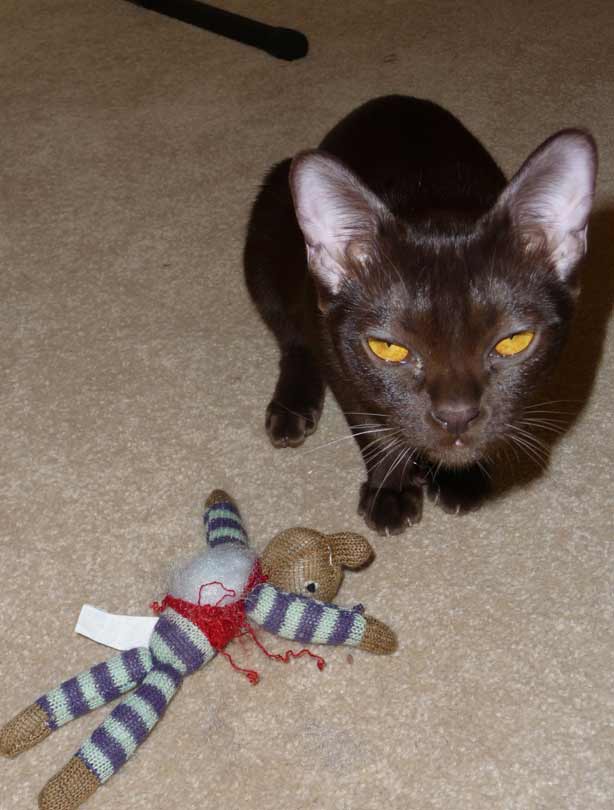 Stephanie's funny pet picture
goodtoknow user Stephanie says:
'Coco is an indoors cat. She's never had the chance to go out hunting in the real world, but in the comfort of her own home, she is a pro.
'We have bought her many a cat toy and she rejects them all. Yes, she's a fussy girl. She knows what she wants and in this case, she wanted the little toy monkey I bought for my husband. He was an innocent little monkey, spending his days sat happily on our bookcase. He lived a short but happy life, in blissful ignorance that his world was about to be ripped apart (literally).
'Unknown to us, our little Coco had had her eyes on Mr Monkey for several days. It all happened so quickly. She pounced. Mr Monkey was swiped and this is the scene of the accident as we found it.
'Our normally gorgeous affectionate Burmese baby can be savage. Knitted toys watch out.'