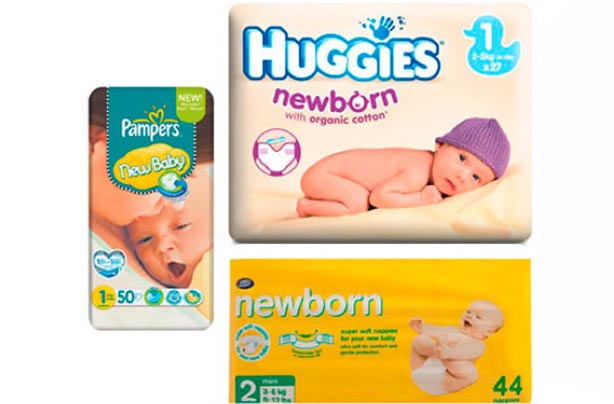 Which is the best newborn nappy?
Who knew your tiny bundle of joy could make so much mess? Faced with all the constant nappy changes, wee squirting all over the place and explosive poos that squelch out the sides of even the most carefully-fastened nappy, us sleep-deprived mums need to know the best nappies for the job.
So we asked 4 lovely goodtoknow mums to kindly test 4 of the most popular nappies out on their newborns and score them out of 5 for comfort, skin care and absorbency during day and night-time use, to help you decide on the best newborn nappy for your baby.
And as the cost of buying nappies can really add up, especially when you consider a newborn baby goes through 10 - 14 nappies a day, it's not just quality mums care about, but value for money too.
The newborn nappies we tested are:
Pampers new baby nappies (£6.99 carry pack)
Huggies newborn nappies (£3.85 carry pack)
Boots newborn nappies (£2.49 carry pack)
Browse through our gallery of nappies to find out what each of our tester mums said about them and how they scored each nappy PLUS add your own nappy review in the comments section below and rate them too by clicking on the of stars above.
What's the score?
A nappy with a score of...
1
= terrible
2
= not great
3
= good enough
4
= very good
5
= brilliant
Next: See the next page to find out what goodtoknow mum Helen Booth thought of Pampers new baby nappies.