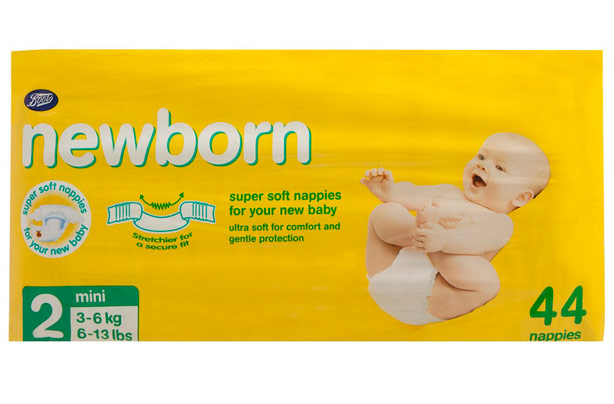 Boots newborn nappies
Boots says its newborn nappies offer gentle protection and are super soft and stretchy for a secure and comfortable fit. goodtoknow mum Julie McPherson joined our testing panel to try out Boots newborn nappies on her 6-week-old son, Daniel, and scored the nappies out of 5 for...

Comfort: 2/5
Skin care: 2.5/5
Day time use: 3/5
Night-time use: 3/5
Absorbency of wee: 3/5
Containing poo: 3/5
Value for money: 3/5
Overall newborn nappy score: 19.5/35 lowest score!

Julie said: 'Boots newborn nappies were OK but seemed small in comparison to my usual brand. They didn't stretch very well around Daniel's legs, even though he was well within the nappies' size bracket. Although the nappies didn't leak, Daniel had very mild nappy rash during the trial, probably because they weren't absorbent enough and at least 1 nappy change was required during the night.'

Would you use this nappy again? 'I was concerned about the nappy rash and whether Daniel was comfortable enough wearing the nappies due to their small size, but I would try them in the next size up to see if the fit improves, if I couldn't buy my usual brand.'

Have you tried this nappy?
We'd love to hear what you thought of this nappy, so please leave your review in the comments section below and rate it by clicking on the stars above.