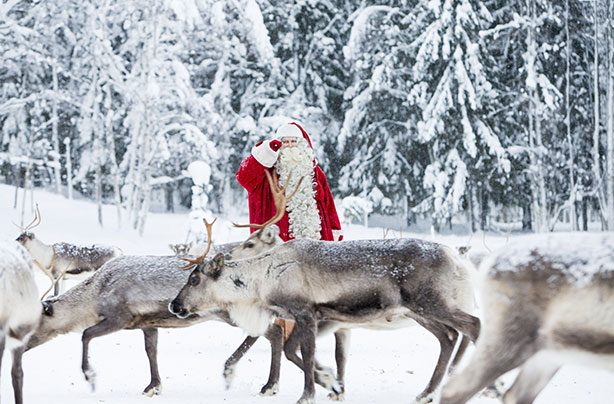 How to keep the Christmas magic alive
The magic of Christmas is unique, especially for the little ones. The excitment in the anticipation of the big day fuels children's dreams and imaginations of a world filled with elves, presents, joy and of course, Father Christmas.

The sweet old man with the big white beard who travels the world every year to bring joy to all the children in the world is a big part of the Christmas experience for kids - and adults too!

The magical memories of Santa will stay with them forever, so it's helpful for parents to know what you can do to keep up the excitement.

Whether it's leaving a glittery trail of reindeer food on your front lawn on Christmas eve, sending the kids a personalised letter from Santa, or just leaving a little something from the big guy on the Christmas tree, our ideas are simple and fun to carry out.

These exciting ideas promise to make his arrival even more thrilling for kids!

Click through our gallery of ideas to help you keep the magic of Santa alive...