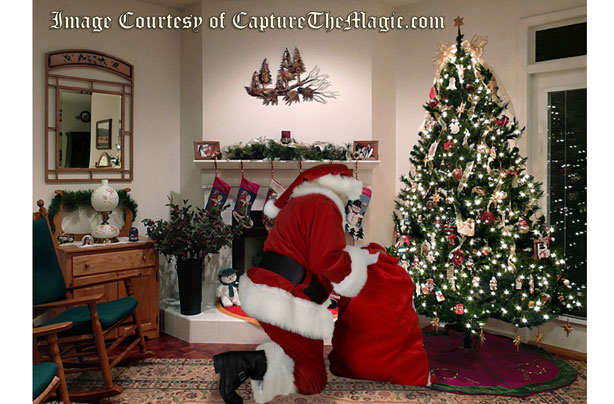 Take a photo
If the kids are getting suspicious, then just give them something they can't argue with.
The guys at
Capture the Magic
website can seamlessly add Santa to a picture of your living room, or wherever else you keep the tree, so you can show children Santa really was there!
Make a yearly snap of Santa one of your
Christmas traditions
- photographic evidence (almost) never lies...
Image:
Capture the Magic