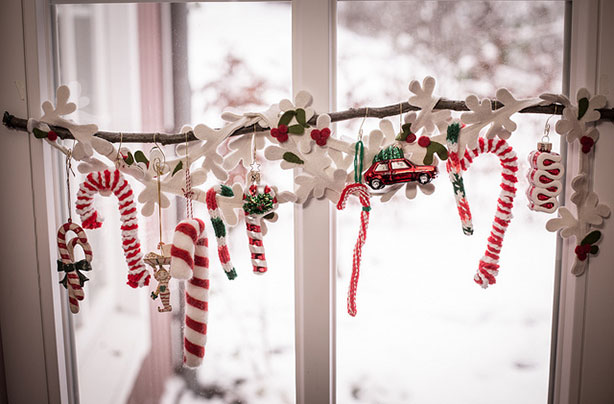 That wasn't there last night!
if you have a bit more time, don't stop at just one ornament. Decorating a window is a great idea - keep what you'll need in your room and do it while the children are sleeping.
On Christmas morning tell them that Santa's added some more sparkle to the room, and watch their eyes light up as they find the festive decorations.
Image:
Pinterest/Cute Cottage Overload