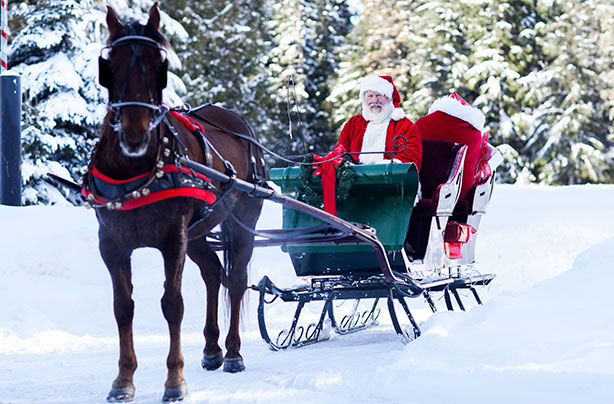 Explain Einstein's theory of relativity
It turns out that technically Santa would have a better chance at delivering presents to every home in the world than we think.

If your little one is starting to doubt how Santa would be able to travel across the globe in just one night, you might be able to convince them with this theory - but it might need simplifying a bit!

Professor Brian Cox has appeared on This Morning and explained that according to Einsteins special theory of relativity, the faster you travel to the speed of light, the more distance shrinks.

Brian said, 'Letís say Santaís going around the globe now, so he starts off in Canada and he goes whizzing across to Europe. Now thatís 3,000 miles or something. But if youíre going very close to the speed of light - letís say 99.99999% of the speed of light - distances shrink in that case by a factor of 7,000. 7,000 miles is one mile when youíre travelling close to the speed of light'

So, just repeat that to them word for word and we're sure they'll get it...