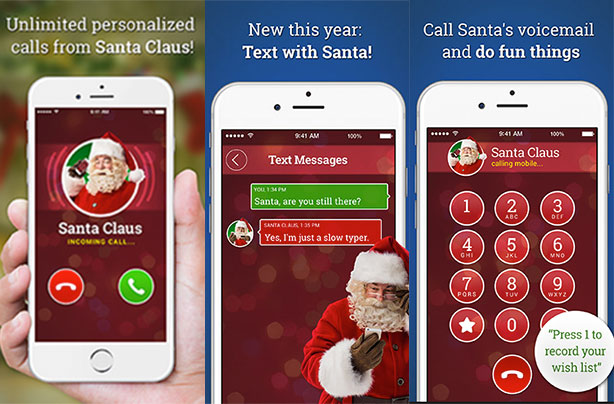 Download a Santa app
A Santa app is the perfect way to get the kids excited for Christmas and hear Santa's voice! A Santa app lets your little ones get a phone call from Santa all the way in the North Pole. You can personalise the call, meaning Santa will know all about your children when he rings for chat. Some apps even let you text Father Christmas and leave voicemail and you can schedule the call so Santa rings at the perfect moment.
With messages for children who might be on the naughty list, it's also a fun way to encourage good behaviour!
There are a number of apps you can download including
A Call from Santa
and
Personalised Call from Santa