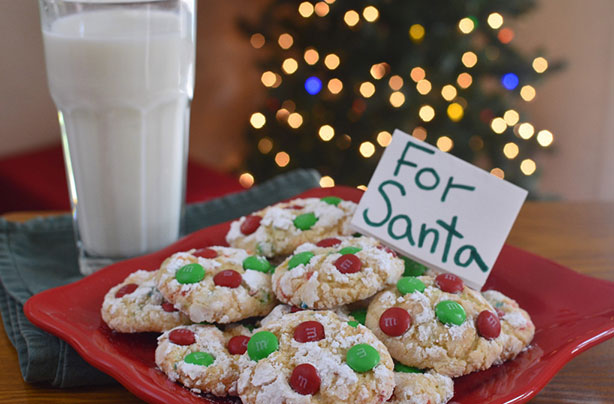 Leave him a little snack
Flying all night over five continents is bound to make him very hungry, so leave good old Santa a nice snack to keep him going.
We hear his favourite is cookies and milk, but he'll probably be thankful for whatever he can get. Bake
Christmas treats
with your children and make it an exciting family activity - after all, they're baking for a very important person!
When the kids go to bed, enjoy your well-deserved snack and see the surprised look on their faces the next morning when it's all gone!
Image:
Pinterest/Eclectic Momsense