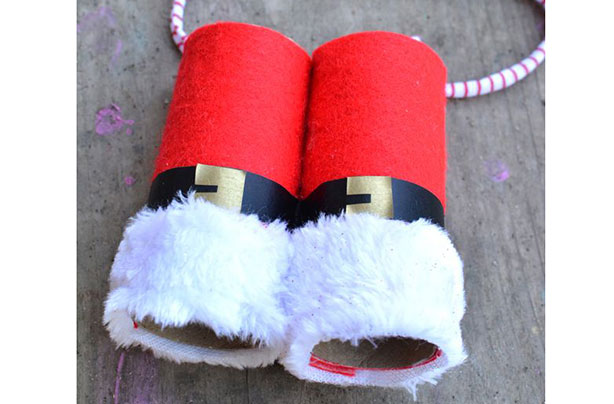 I spy Santa
Actually seeing Santa flying across the skies is one of children's biggest dreams. Prepare for a night of sky watching with a very festive pair of binoculars you can make with the kids, and then spend some time with them by the window trying to spot Santa and his sleigh.
As if by Christmas magic, you might be able to actually spot Santa in the sky! On 21st December, if the sky is clear, the
International Space Station
will be visible over the UK for a few minutes from 5pm to 5.02pm, and it will look just like Santa's sleigh...
Image:
Pinterest/Merri Cherry