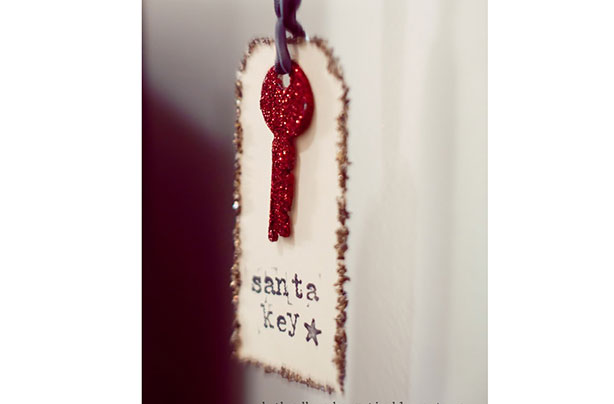 Leave a key for Santa
Not finding a chimney shouldn't be an impediment for Santa.
If he can't come in through the roof, leave him a special key so that he can still leave the little ones' presents under the tree. Personalise the key with them ahead of the big night with a sweet little message.
Image:
Pinterest/Beth and Brandon Curtis