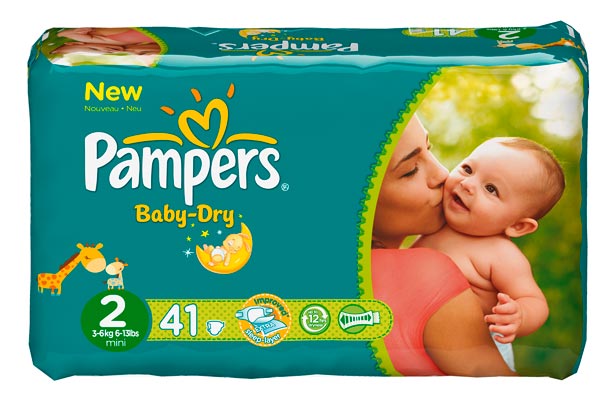 Pampers Baby-Dry nappies
Pampers says its Baby-Dry nappies are designed to prevent gaps or leaks through the night and promise up to 12 hours of leakage protection. goodtoknow mum Hazel James joined our testing panel to try out Pampers Baby-Dry nappies on her 16-month-old son, Joseph, and scored the nappies out of 5 for...

Comfort: 5/5
Skin care: 5/5
Day time use: 5/5
Night-time use: 5/5
Absorbency of wee: 5/5
Containing poo: 5/5
Value for money: 5/5
Overall newborn nappy score: 35/35

Hazel said: 'Pampers Baby-Dry nappies were a lovely fit, flexible enough for playtime and looked nice too. The nappies did a good job in the day and kept Joseph dry overnight.

'I did notice some nappy crystals on one occasion when Joseph had a very wet nappy in the morning and he also experienced nappy rash during the trial as he was teething.'

Would you use this nappy again? 'Yes, Pampers Baby-Dry nappies are softer and less bulky than some supermarket brands, making it easier for Joseph to get around. I've tried nearly every brand on the market and sometimes my choice has to come down purely to cost, but this nappy seems like good value for money and on the whole has good overnight absorbency.'

Have you tried this nappy?
We'd love to hear what you thought of this nappy, so please leave your review in the comments section below and rate it by clicking on the stars above.