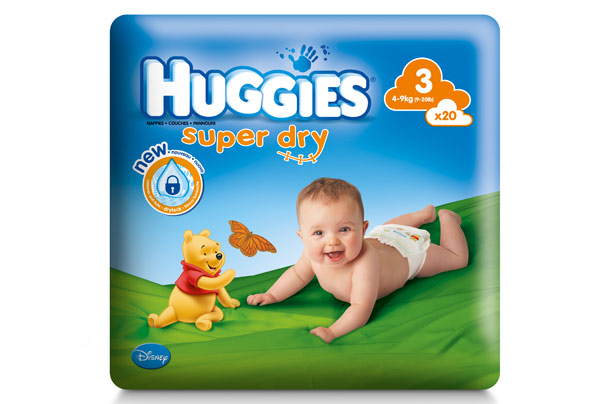 Huggies super dry nappies
Huggies says its super dry nappies have a stretchy waistband and a breathable outer layer to keep your baby dry and comfortable. goodtoknow mum Barbara Hoban joined our testing panel to try out Huggies super dry nappies on her 5-month-old son, William, and scored the nappies out of 5 for...

Comfort: 5/5
Skin care: 3/5
Day time use: 5/5
Night-time use: 5/5
Absorbency of wee: 5/5
Containing poo: 5/5
Value for money: 5/5
Overall baby dry nappy score: 33/35

Barbara said: 'Even though I didn't really like the design of Huggies super dry nappies, there were no sizing issues or leakages and they kept William's skin dry overnight. He did experience nappy rash during the trial, but I've read that it may be because he was teething.'

Would you use this nappy again? 'Yes, they are an excellent brand, a perfect fit and I didn't have any problems with these nappies at all.'

Have you tried this nappy?
We'd love to hear what you thought of this nappy, so please leave your review in the comments section below and rate it by clicking on the stars above.