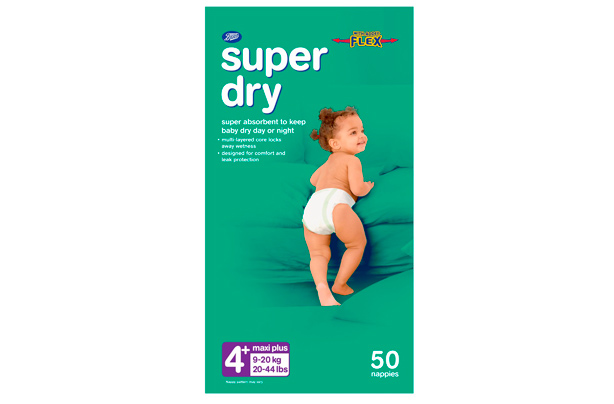 Boots super dry nappies
Boots says its super dry nappies have a multi-layered and super-absorbent core that helps keep your baby dry and comfortable all night. goodtoknow mum Claire Darragh joined our testing panel to try out Boots super dry nappies on her 5-month-old son, Jake, and scored the nappies out of 5 for...

Comfort: 4/5
Skin care: 4/5
Day time use: 4/5
Night-time use: 5/5
Absorbency of wee: 5/5
Containing poo: 5/5
Value for money: 3/5
Overall baby dry nappy score: 30/35

Claire said: 'I found Boots super dry nappies to be a good fit and they kept Jake dry and clean. I only experienced very occasional leakages up the front and back during the trial. Sometimes I find with other nappies that if he does an explosive poo, it can escape out the sides, but this nappy seemed to fit really well and do its job.'

Would you use this nappy again? 'I've never tried Boots nappies before, as tend to buy nappies from the supermarket because it's easier to put them in the car. After trialing these nappies though, I've been out to the town centre to buy Jake's nappies from Boots - I just like the style, fit and the cute little teddy design on them. And when Boots have a 3-for-2 offer on, you can save money when you get the 3rd pack free, which is a bonus.'

Have you tried this nappy?
We'd love to hear what you thought of this nappy, so please leave your review in the comments section below and rate it by clicking on the stars above.