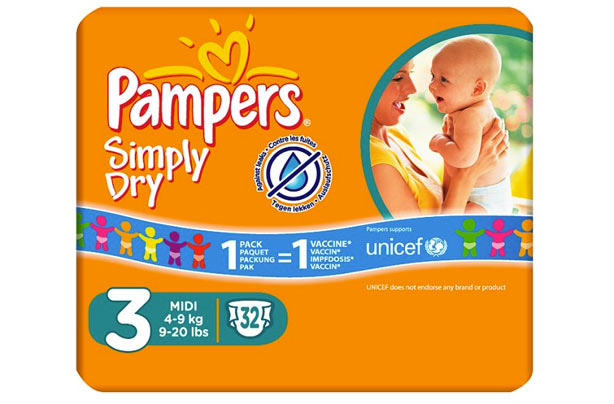 Pampers Simply Dry nappies
Pampers says its Simply Dry nappies have an Extra-Dry layer and offer great-value dryness. goodtoknow mum Hazel James joined our testing panel to try out Pampers Simply Dry nappies on her 16-month-old son, Joseph, and scored the nappies out of 5 for...

Comfort: 2/5
Skin care: 2/5
Day time use: 3/5
Night-time use: 2/5
Absorbency of wee: 2/5
Containing poo: 2/5
Value for money: 2/5
Overall newborn nappy score: 15/35 lowest score!

Hazel said: 'Pampers Simply Dry nappies' absorbency wasn't great and Joseph's bottom felt wet when I changed him, so I wouldn't be happy using them overnight. The sizing also came up smaller than other nappies.'

Would you use this nappy again? 'Pampers Simply Dry nappies didn't do Joseph's skin any favours as the absorbency was poor and they felt cheap and not as well made as most other brands.'

Have you tried this nappy?
We'd love to hear what you thought of this nappy, so please leave your review in the comments section below and rate it by clicking on the stars above.