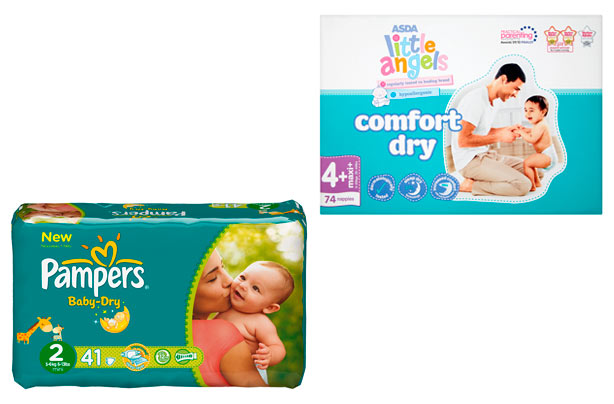 Which is the best baby dry nappy score?
Pampers Baby-Dry nappies and Asda Little Angels comfort dry nappies both got a perfect overall score of 35/35, when marked on their comfort, absorbency, skin care and value for day and night-time use.

Although Pampers Baby-Dry nappies are one of the priciest baby dry nappies in our best nappies reviews, they scored a 'brilliant' 5/5 for value, by goodtoknow mum and tester, Hazel James, who said: 'This nappy seems like good value for money and on the whole has good overnight absorbency.'

If you're looking for a cheaper nappy that will do just as good a job as the branded version, goodtoknow mum and tester Emma Pattison recommends Asda Little Angels comfort dry nappies. She scored the nappies with a 'brilliant' 5/5 for comfort, value and day-and-night absorbency and said: 'I'm really impressed with these nappies.'

Which baby dry nappy was best for you?
We'd love to hear what you thought of any nappies you've tried, so please leave your own review in the comments section below and rate each nappy by clicking on the stars above.

Where to next?