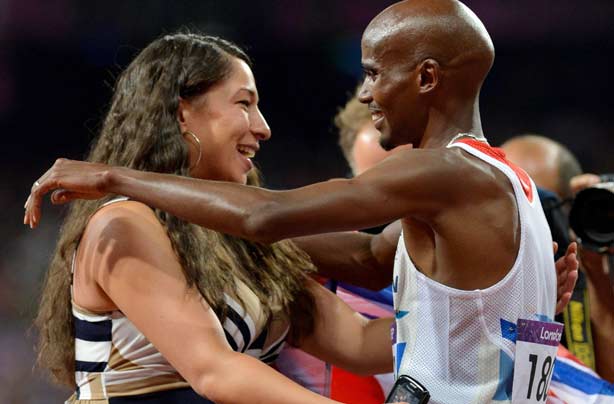 Aisha and Armani Farah born on 25th August 2012
Mo Farah and his wife Tania's twin girls, Aisha and Armani, were born 13 days after Mo won his 2nd Olympic gold medal in the 5,000m.

Mo told Sky News: 'My wife gave birth to 2 little beautiful girls. It is very exciting.'

The couple chose Muslim names with the same initials for their daughters and promised to have their names engraved on the back of his medals. Mo is also a step-father to daughter, Rihanna.