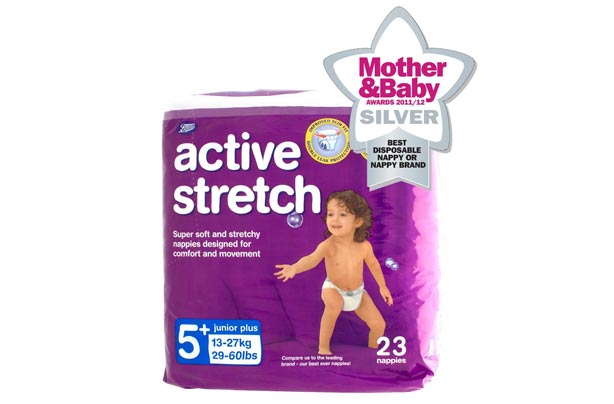 Boots active stretch nappies
Boots says its active stretch nappies are slim fitting, soft, stretchy and designed for your baby's comfort and movement. goodtoknow mum Tara Hamilton-Whitaker, joined our testing panel to try out Boots active stretch nappies on her 1-year-old son, Hugo. She scored the nappies out of 5 for...

Comfort: 3/5
Skin care: 3/5
Day time use: 2/5
Night-time use: 3/5
Absorbency of wee: 3/5
Containing poo: 3/5
Value for money: 2/5
Overall active fit nappy score: 19/35 - lowest score!

Tara said: 'We didn't change Hugo's nappy for about 5 hours one day - he'd clearly peed quite a lot as the nappy was rather swollen. Although there were no leakages, the weight of the pee had caused the seam of the nappy to break, which meant there was no elasticity around the crotch area. The crotch was hanging down and you could see through to the other side - it would not have contained a poo if he'd done one.'

Would you use them again? 'I'd use them for emergencies. My concern is that they're a bit hit and miss and I'm not confident that they would contain a mess if my son were to make one.'

Have you tried this nappy?
We'd love to hear what you thought of this nappy, so please leave your review in the comments section below and rate it by clicking on the stars above.