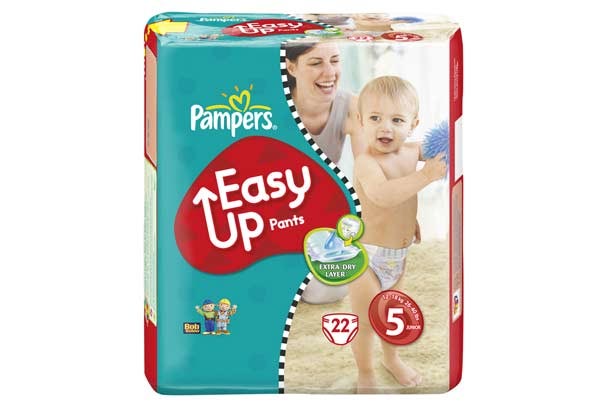 Best pull up nappy
Pampers Easy-up pants received a nearly-perfect overall score of 34/35 in our trial, when marked on their comfort, absorbency, and skin care for day and night-time use.

goodtoknow mum and tester Elizabeth Wragg said: 'I have been won over by Pampers Easy Up pants and they were great when put to the test for 10 hours' night-time wear!'

goodtoknow says: 'Pull-up nappies are perfect when you're potty training or just want a nappy that's easy to pull on and off, especially if you have a toddler who won't sit still! Our pull-up nappy reviews show us that in this case, a popular branded nappy proved it's worth the extra cost.

Which pull up nappy was best for you?
We'd love to hear what you thought of any nappies you've tried, so please leave your own review in the comments section below and rate each nappy by clicking on the stars above.

Where to next?