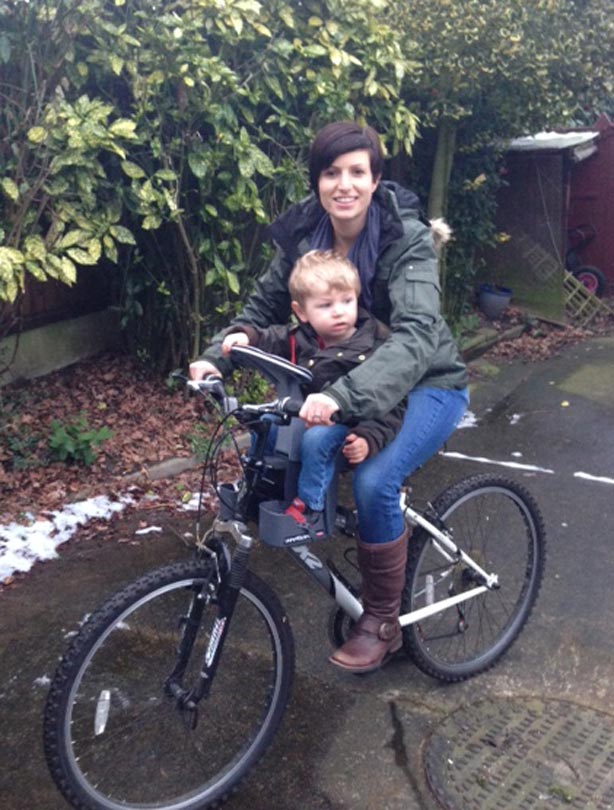 Weeride Safefront
Tester:
Harry, 20 months, from London.
The product:
WeeRide Safefront
Price:
£99.99
From:
weerideuk.co.uk
Score:
5/5!
Harry's mum Naomi said:
'Freya, 3, loves to scooter to pre-school, but she's pretty fast. Harry is big for his age and heavy to push in the tandem buggy I still use. I'd be running along yelling at Freya to stop every time she came close to a road.
I'd thought about cycling, but I've got a fully suspended mountain bike, so a rear facing seat was out of the question, and Harry is too big for the ones that fit on the handlebars.
The Safefront is WeeRide's newest seat, suitable for all bike frames, except those with drop handlebars. Fixing the bar to the bike was a bit fiddly. My brother had to help me, and I needed to remove one of the plastic clashing strips designed to protect the paintwork because the bolts weren't long enough for my extra thick head tube. It fitted securely, though, and fitting the actually seat to the bar is easy peasy - and the seat can easily be taken off quickly if you want to ride alone.
The seat itself looked really comfy with extra padding and a head support if Harry wants to nap. It has an extendable harness with a child-proof buckle so he can't get out, and foot rests with straps to keep his feet secure during a ride. With his puffer jacket on, he already filled the seat - but as children grow up, not out, I feel confident we've got plenty of time to use it.
Chasing Freya up the road to school on her scooter was easy on the bike, and Harry loved it - laughing and shouting at his sister as we went along. I think this will revolutionise the way we get around!