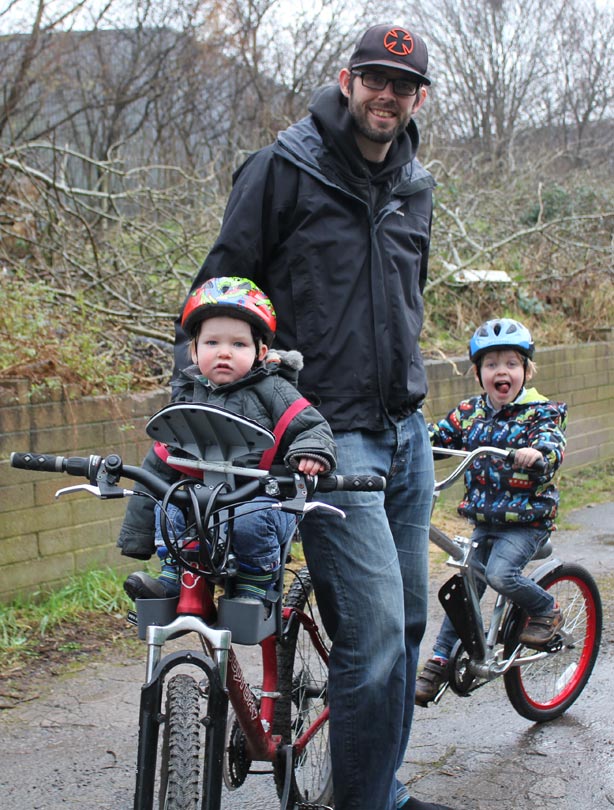 Weeride Co Pilot tag-along
Tester:
Joshua, 5, from Bristol
The product:
Weeride Co Pilot tag-along
Price:
£79.99
From:
weerideuk.co.uk
Score: 5/5!
Joshua's dad Andrew said:
'Joshua loves cycling, and I often take him out on his bike at the weekends. When he was younger, I cycled with him in our Weeride Kangaroo bike seat, and I occasionally take Ashley, 19 months, out in it when Joshua is with his mum.
The school and childminder are just over a mile away, too far to walk, plus I have to be at work by 9.30am. I didn't think it was possible to cycle with both boys, so I usually use the car.
The Weeride Co Pilot was really easy to fit, just a clamp to the seat post that required an Allen key for four bolts. It also has a quick release so I can leave it at the school. It's a bit tight though so I have to take a spanner. Joshua is about average height for his age, and needs to get on the Co Pilot - which has a 20in wheel - from the kerb, but once on he can reach the pedals and help me cycle, which he loves. With Ashley in the Kangaroo seat as well we look quite a sight!
I'm getting some exercise, and saving over £200 a month in fuel and parking charges. Both pieces of equipment are solid, easy to fit and affordable. You do need good balance to use them together, though!