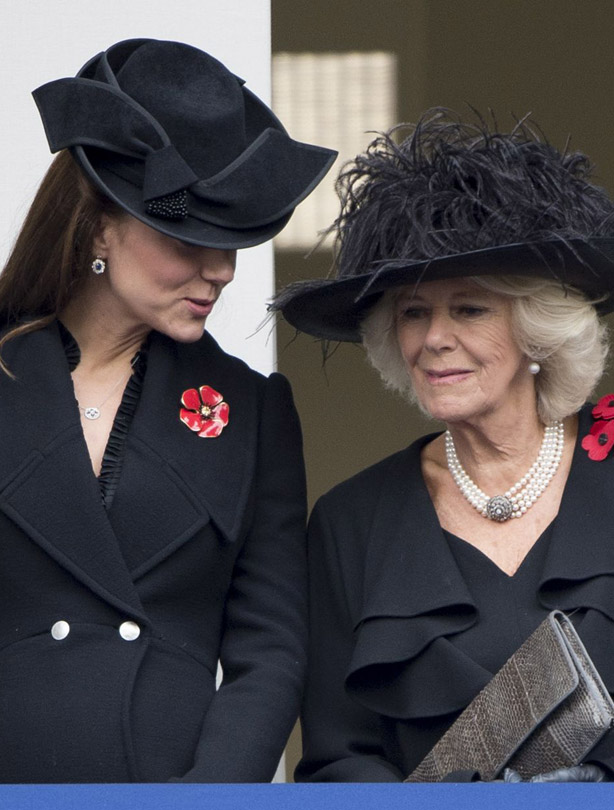 Bump watch: 9 November 2014
Kate and Camilla paused for a little natter on the balcony.
In
week 16 of pregnancy
, women can feel some of the energy which they lost in their first trimester return. Changes in blood flow and metabolism can mean women experience hot flushes, and an increased libido - not that we're speculating or anything...