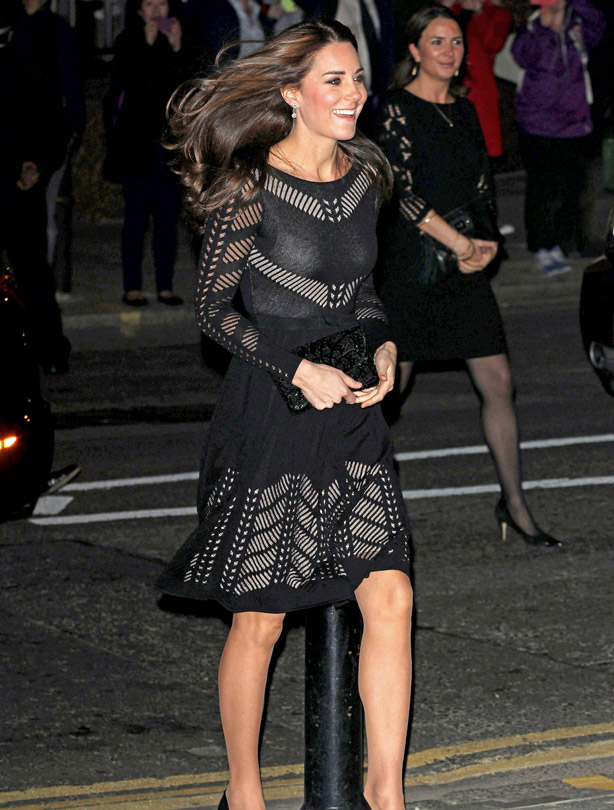 Bump watch: 23 October 2014
Kate was out at her third event in as many days in October and looked absolutely glowing in this little black number.

Here, Kate is nearing the end of her first trimester, around the time expectant mothers find their morning sickness wears off. We think Kate looks as though she's making an amazing recovery after suffering from the extreme form of the condition, hyperemesis gravidarum.