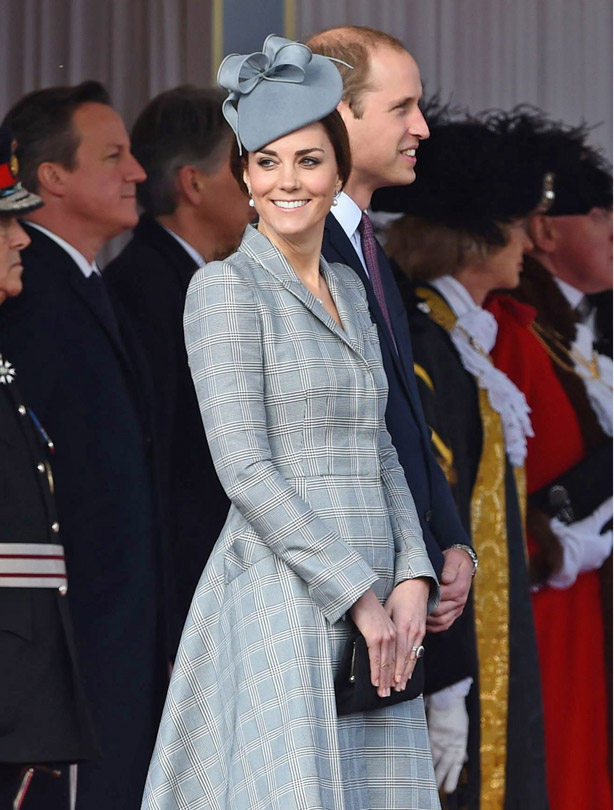 Bump watch: 21 October 2014
Earlier in the day we had the first glimpse of Kate since she announced she was pregnant in September.
And doesn't she look glowing? After weeks of suffering from extreme morning sickness, we're relieved to see the Duchess look to be making a good recovery. And now she can focus on eating for two, right?