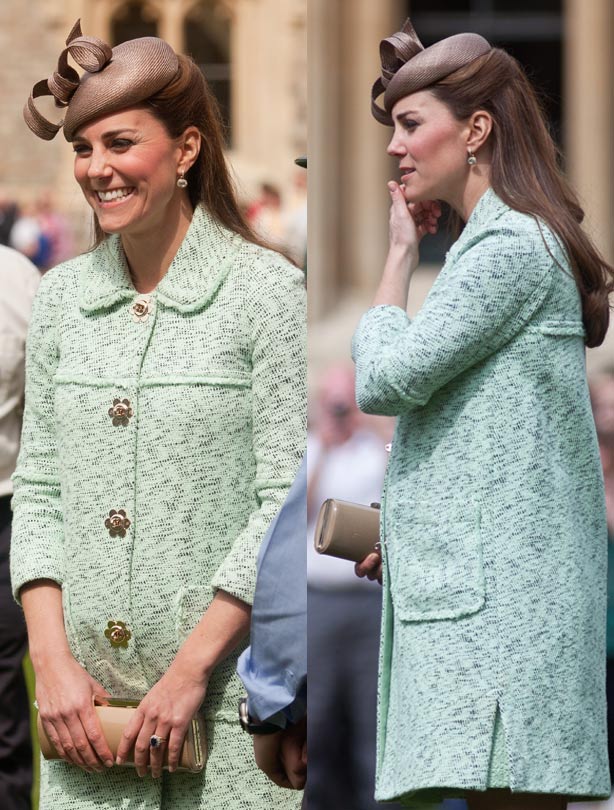 Bump watch: 21st April 2013
Wow, where did that come from?! Kate, who was 6 months pregnant, looked like she'd had a little bump growth spurt since we had last seen her on the 5th April.

The Duchess looked lovely in spring colours and the sun even made an appearance as she attended the National Review of Queen's Scouts at Windsor Castle.