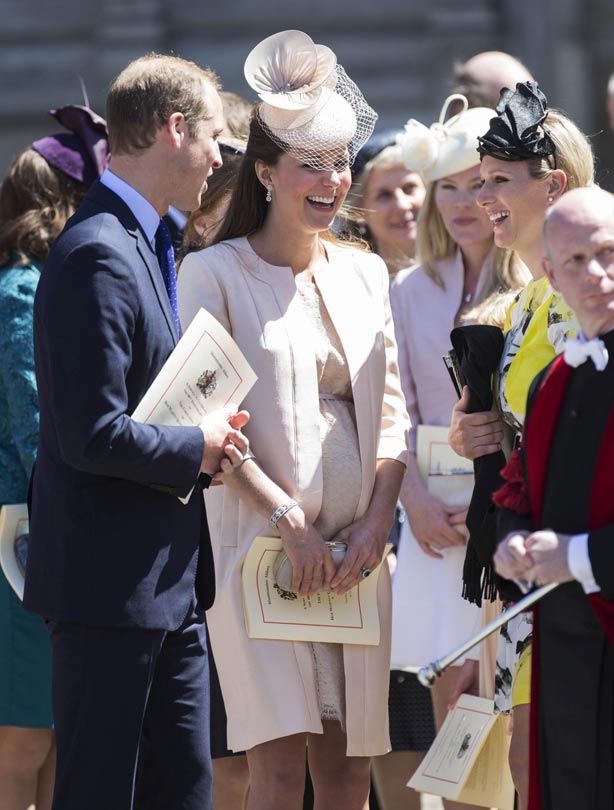 Bump watch: 4th June 2013
It had been a while since we'd had a glimpse of our favourite pregnant Duchess, and we'd missed her!

Kate was attending the 60th anniversary of the Queen's Coronation at Westminster Abbey with Prince William, and didn't she look lovely?

We love this picture of the royal couple having a giggle with Zara Phillips, (William and Harry's cousin), in the sunshine at the ceremony. We wonder what was making them laugh?