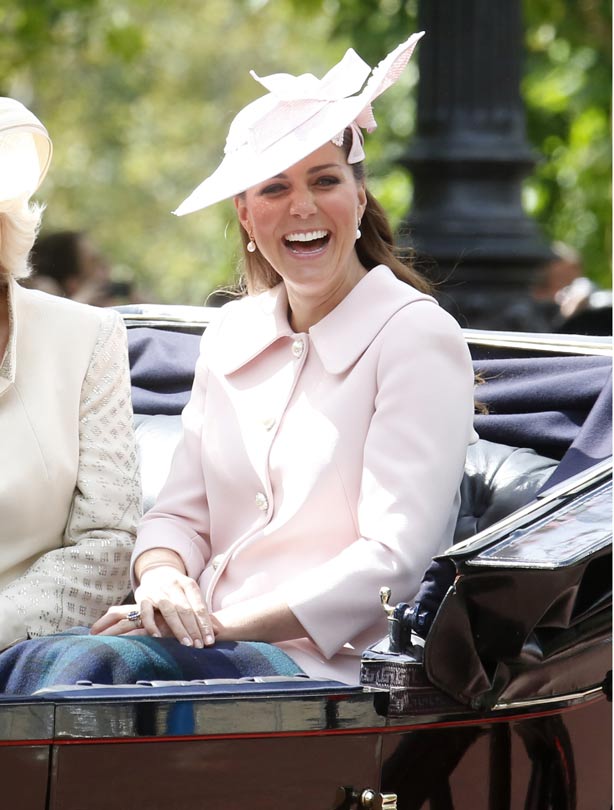 Bump watch: 15th June 2013
Yay, it's Kate! Just when you thought you'd seen the last of her before she starts her
maternity leave
, out she pops in this lovely baby pink outfit to celebrate the Queen's official birthday.
Despite the sun shining, the pregnant Duchess must have been feeling a little bit chilly as she kept her legs covered with a cosy blanket in the horse-drawn carriage.
And this was the very last time we saw the pregnant Duchess, just 7 days before she gave birth to little
Prince George
of Cambridge on 22 July 2013.
Where to next?