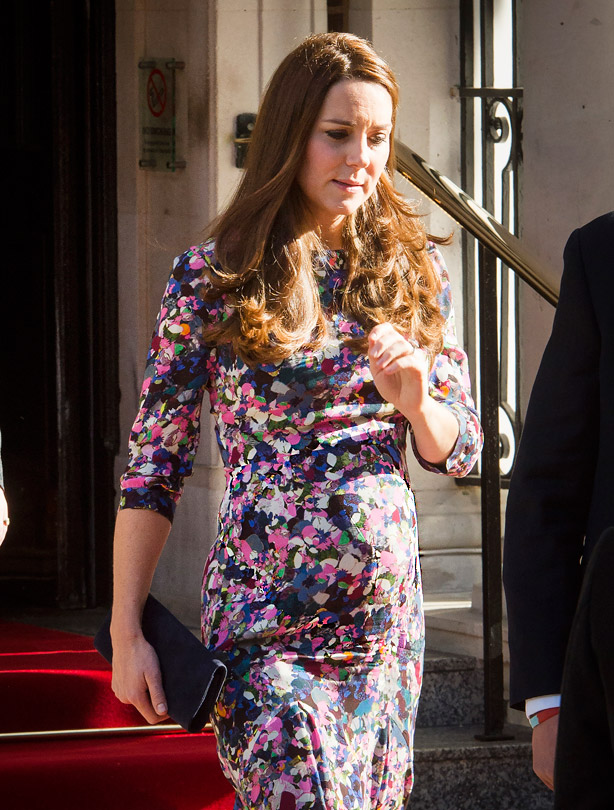 Bump watch: 2 March 2015
Kate Middleton saw in the beginning of spring in this pretty floral dress which highlighted her growing baby bump.

The Duchess was paying a personal visit to The Goring Hotel in London, where she stayed the night before her wedding in 2011, to celebrate the hotel's 105th birthday.

It's only six weeks to go until she welcomes royal baby no.2, but as with her last pregnancy, Kate has such a neat bump. The facts are, all baby bumps vary in size, and the size of the bump is no idictation of your baby's weight.