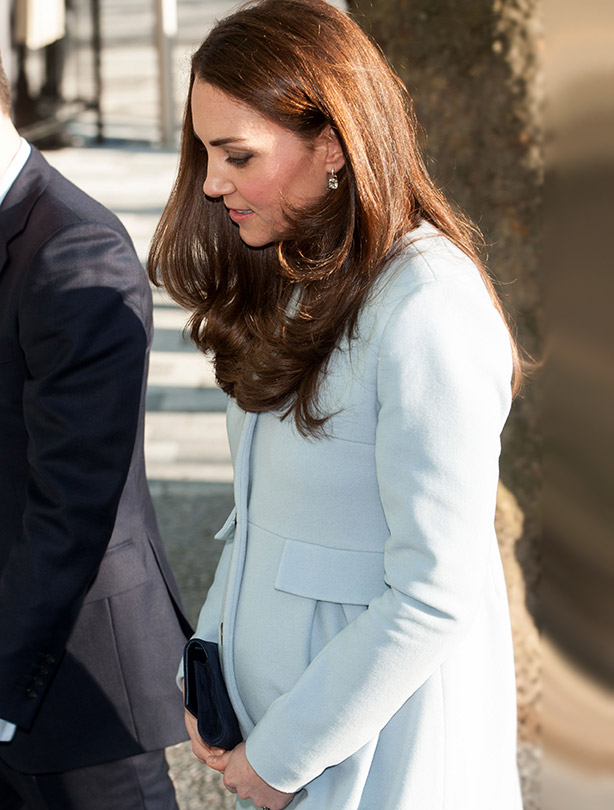 Bump watch: 19 January 2015
The Duchess is now approaching
28 weeks pregnant
, her baby weighs 2lbs and is growing fast! In fact, he/she is now the size of an aubergine.
Around this time lots of expectant mothers experience swollen and uncomfortable legs and ankles - although Kate's legs are still looking as slim and sculptured as ever - ugh! See our tried and tested
treats that can help with swollen legs
.