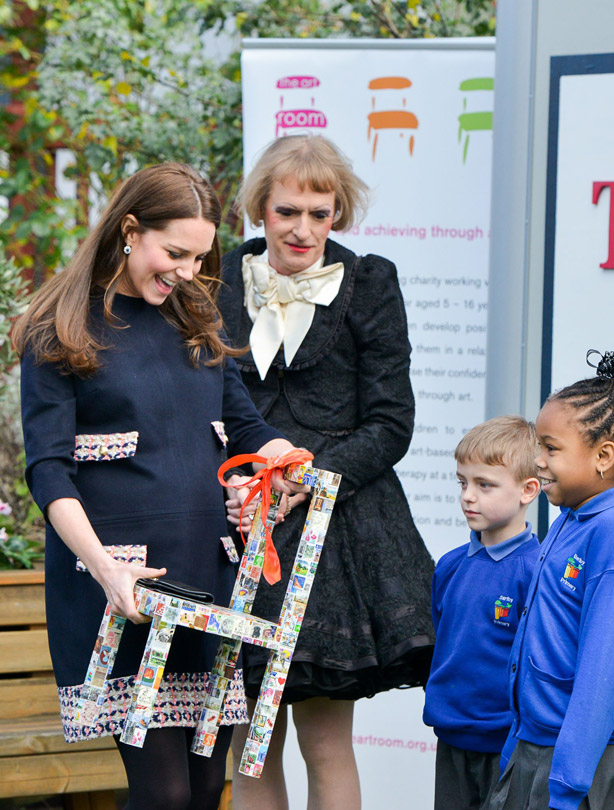 Bump watch: 15 January 2015
Kate was out on royal duty to officially name The Clore Art Room at Barlby Primary School in London along with Turner prize-winning Grayson Perry.

With her bump getting bigger by the day, these generous school kids thought it would be a good idea to make a chair for it! Okay, okay, it was for George really...