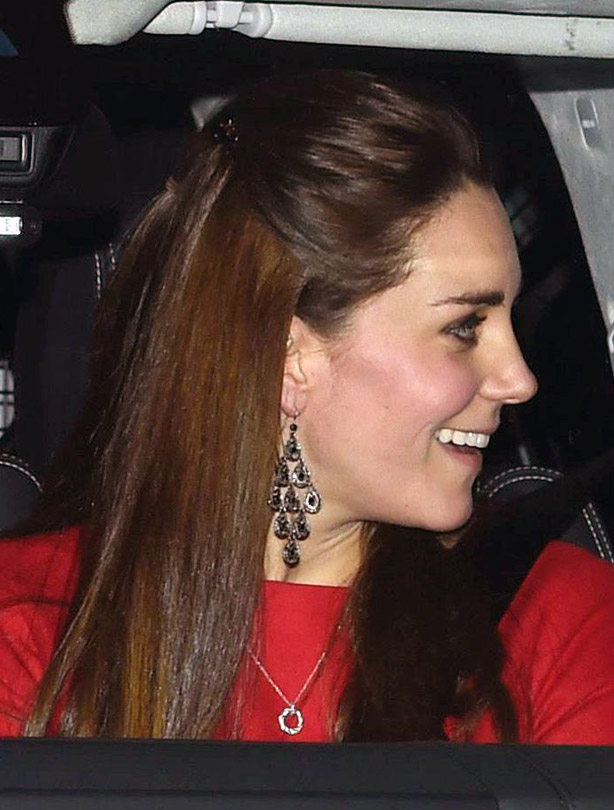 Bump watch: 17 December 2014
Kate accessorised her outfit with these pretty Christmas tree-shaped earrings especially for the lunch. We bet she can't wait to get some time to put her feet up over the Christmas break!
At 22 weeks, her baby's now the
size
of a papaya - that's about 27 centimetres!