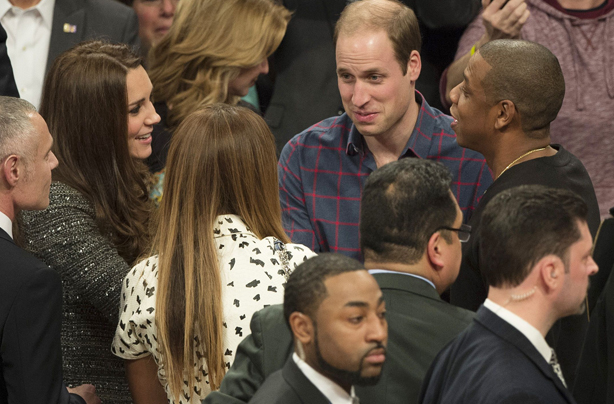 Bump watch: 8 December 2014
The second royal baby isn't even born yet and it's already rubbing shoulders with the A-listers!
Our Royal favourites met pop royalty Beyonce and Jay-Z at the basketball - maybe the mums organised a play date for their little ones? We reckon George and Blue Ivy would make great pals.