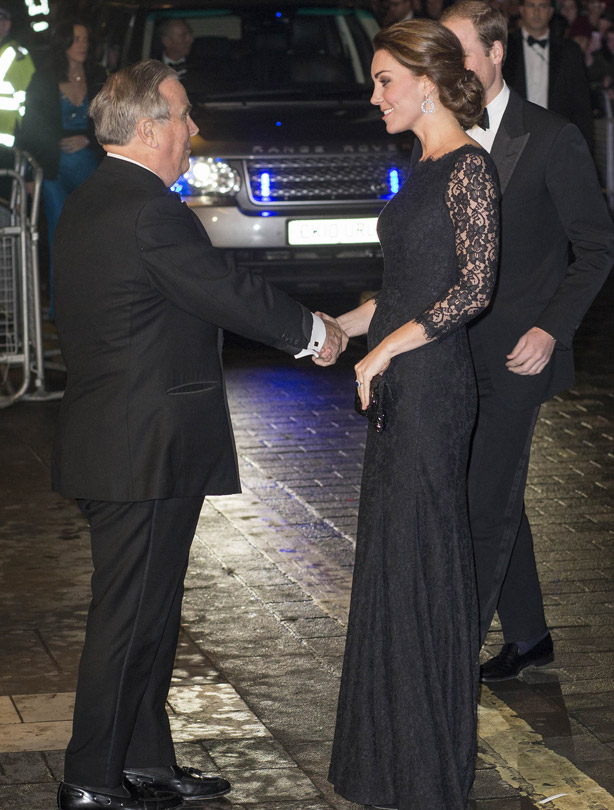 Bump watch: 13 November 2014
Kate's little bump is finally looking, well, bumpy!
Even Harry Styles commented on the Duchess's pregnancy, telling her when she met him inside the venue: 'Congratulations on the bump!'
The Duchess is about
16 weeks pregnant
and in her second trimester - the royal feotus is now the
size of an avocado
!